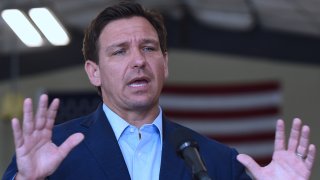 The U.S. House seat left vacant by the death of Rep. Alcee Hastings will be filled through a special election, Florida Gov. Ron DeSantis announced Tuesday.
Speaking at a news conference Tuesday, DeSantis said the primary for the District 20 seat will be held on Nov. 2, with the general election on Jan. 11, 2022.
Hastings died April 6 at age 84 after decades in the House.
There are numerous candidates vying for the job, and one of the candidates filed a lawsuit earlier this week seeking to force DeSantis to schedule the special election.