As a massive search-and-rescue effort continues following the collapse of a 12-story condo building in Surfside, family members are desperately searching for missing loved ones.
A family reunification center has been established for anyone looking for unaccounted or missing relatives at Grand Beach Hotel, located at 9449 Collins Ave., officials said.
The reunification center had previously been located at 9301 Collins Avenue.
Here's what we know so far about the people who have been reported missing following the collapse.
Jenny Urgelles said she's been trying to reach her parents, Ray and Mercy Urgelles, since 5:30 a.m. Thursday, when she heard of the partial collapse of the Champlain Towers South Condo.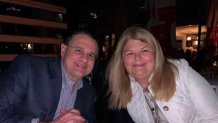 "I can't believe that this is actually happening," Urgelles said. "My emotions are I'm upset, I'm sad, I just feel like it's like waves of emotion that I'm going through right now. You see the photos [of the collapse] and they're so awful."
Jenny Urgelles said her parents had been living in the condo building at 8777 Collins Avenue for seven years. She's been contacting local area hospitals and making multiple calls to try to find her parents whereabouts.
Soriya Cohen is looking for her husband, Dr. Brad Cohen, and his brother, Gary, both of whom are missing following the collapse.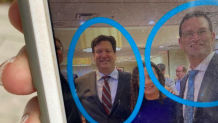 Dr. Brad Cohen is an orthopedic surgeon, his wife said. Gary is also a doctor.
Edgar Gonzalez, a resident of the condo building who lived on the 9th floor, is also missing. Family members said his wife and daughter are in the hospital with serious leg and internal organ injuries. Both, however, are expected to survive their injuries.
Eighth floor residents Marcus Guara, 52, Ana Guara, 41, and their daughters -- 11-year-old Lucia and 4-year-old Emma, are missing.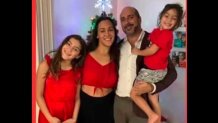 Six-year-old Sofia Núñez Galfrasco and her two dads, Fabian Núñez and Andres Galfrasco, have also been reported missing following the collapse.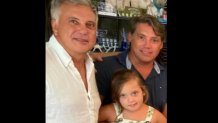 Family members of Julio Cesar Velasquez, 67, Angela Maria Velasquez, 60, and Theresa Velasquez, 36, are asking anyone with information about their loved ones whereabouts to come forward.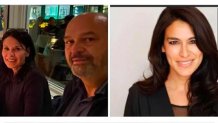 Arnie Notkin, who has been coaching peewee football at Flamingo Park for decades, has also been reported missing along with his wife, Maria Notkin.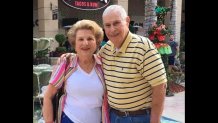 Relatives of Frank and Anne Kleiman, Nancy Kleiman, Deborah Berezdivin, Ilan Naiybryf and Jay Kleiman have also shared photos of their loved ones, who haven't been seen since the collapse.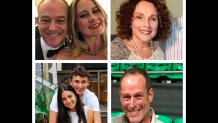 Juan and Ana Mora, residents of the 10th floor, were reported missing after the incident. Juan Jr. Mora was reported missing as well.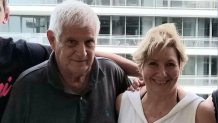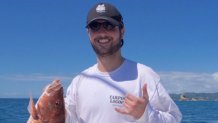 Claudio Bonnefoy, the nephew of former Chilean president Michelle Bachelet, was missing after the collapse, along with Maria Bonnefoy, who practiced yoga at Florida International University for years.
Maria Bonnefoy was a retiree who was also a budget officer for the International Monetary Fund, her niece said.
Claudio Bonnefoy's niece said the couple used to travel a lot, but stopped because they wanted to avoid contracting COVID-19.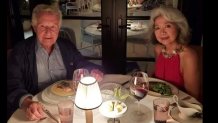 Father and son Alfredo and Lorenzo Leone have also been reported missing, according to Leone's wife.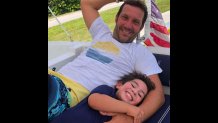 Nicole Doran-Manshirov and Ruslan Manshirov, residents of the 7th floor, are missing after the collapse.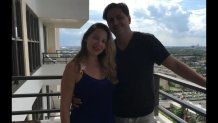 Rosa Maria Maza Saez has been reported missing by her family members.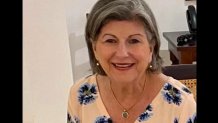 A pregnant resident, 38-year-old Bhavna Patel, has been reported missing along with 42-year-old Vishal Patel and 1-year-old Aishani Patel.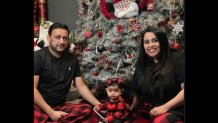 Estelle Hedaya has been reported as a missing individual.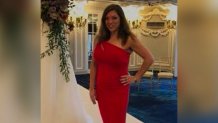 Cassie Stratton has been reported missing from the south tower by her friend and husband.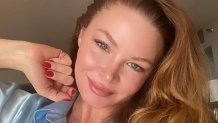 The family of Judy Spiegel, 65, say she is unaccounted for after the collapse.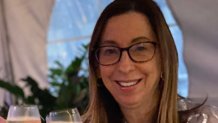 Nicky Langesfeld and Luis Sandovnic were residents on the 8th floor of the condo.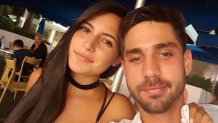 Bonnie and David Epstein have been reported missing by a family member.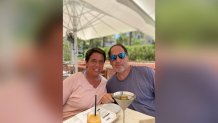 A friend of Beatriz and Oresme Guerra says they have not heard from the couple since the collapse.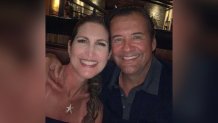 Family and friends of Harry Rosenberg believe he is alive and well.
"You never lose sight of hope," said Rosenberg's friend, Maurice Waxman.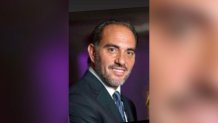 Click here to view more photos of people who have been reported missing since the collapse.
Anyone looking for a missing loved one is asked to call 305 614-1819.
Miami-Dade Fire Rescue is asking those who live at the Champlain Towers South to fill out a "Wellness Check Form" in an effort to locate all tenants.
This is a developing story and will be updated. Please check back for more updates.