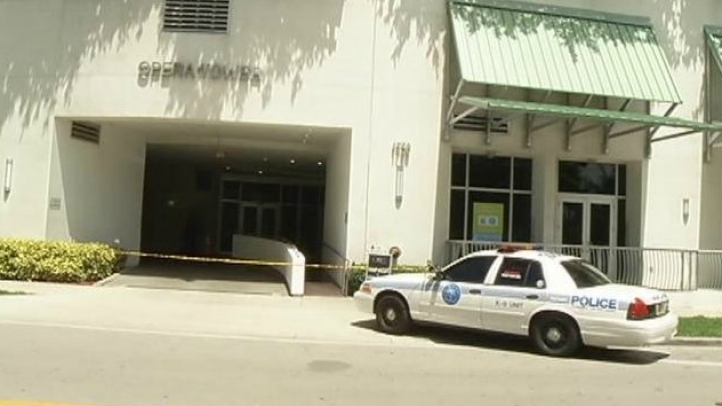 Detectives discovered a bogus credit card manufacturing operation during their investigation of Sunday's shooting at a downtown Miami condo, according to The Miami Herald.

Maimi investigators found plastic card stock, drivers licenses from several states, and machines used to make credit cards in the 19th floor unit at the Opera Tower on 1750 N. Bayshore Dr. where the shooting started, the newspaper said.

The altercation began after a security guard helped a man claiming to be a tenant get into the unit, said the report. As the security guard unlocked the door, the "tenant" held his finger over the peep hole, and when the guard walked away, he heard five or six shots ring out.
Miami-Dade Prosecutor Arrested for Leaving Crash Scene

The guard looked back and saw the man he had helped run to the stairwell, apparently shot in the right leg. His identity remains unclear.

The report identifies the men who were shot as 26-year-old Davon Reeves, found with a gunshot wound to the stomach in a 30th-floor apartment, Shawn Jenkins, found in the lobby with gunshot wounds to the lower back and right thight, and Devin Hall, also found in the lobby with a bullet wound to the right hand.

No arrests have been made and the case was dropped after officers did not show up for pre-trial interviews, according to The Miami Herald.
More Local Stories: