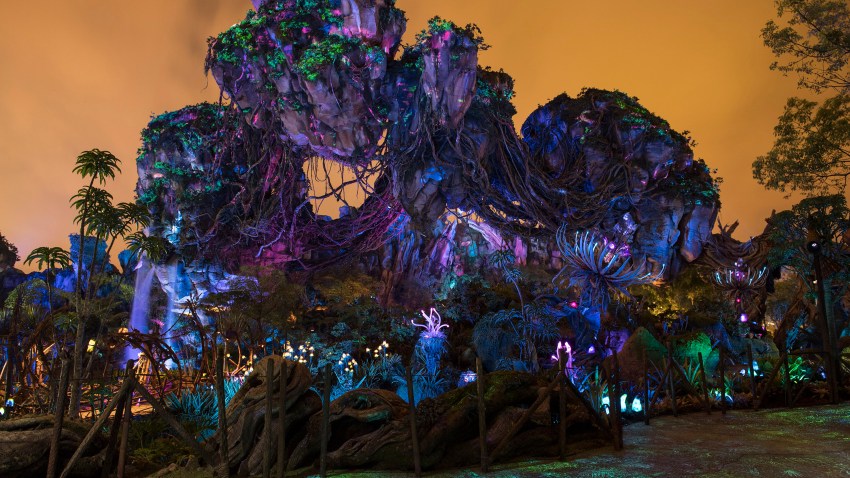 Disney's brand new Avatar-themed attraction is about a four hour drive from Miami, but if you make the trip, prepare to wait in line.
A long line. A line that will likely lead into another long line, actually.
The highly-anticipated Pandora - The World of Avatar attraction at Disney's Animal Kingdom has brought legions of Avatar fans to Central Florida, waiting to soar on the back of a mountain banshee and explore floating mountains and rainforests. But during opening day on Friday, visitors reported crowded conditions and four-hour long waits, according to the Orlando Sentinel.
The newspaper reported that the new park was filled to capacity by 7 a.m. on Friday. The line to enter the actual park was anywhere from three to six hours, according to estimates. The line to get into the Flight of Passage attraction -- one of the park's most popular rides -- was four hours.
It may just be worth the wait, though.
"It's the best ride I've seen so far at Disney," one visitor told the Sentinel.