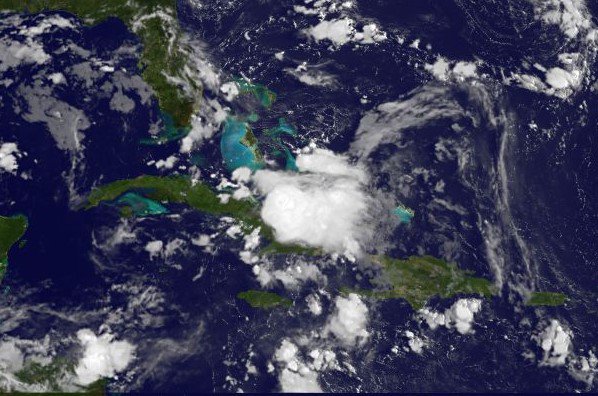 South Florida can expect a surge of tropical moisture for Sunday as Invest 99L continues to produce disorganized showers and thunderstorms.
Meteorologists are confident that storm formations, that will be a direct threat to South Florida, are not likely. However, South Florida is expected to feel the impacts of the tropical moisture. Rainfall amounts from Sunday to Thursday expected to range from one to three inches and localized areas with more.
The National Hurricane Center says heavy rains are likely to continue over portions of eastern and central Cuba Saturday. Gusty winds and locally heavy rainfall are likely over portions of the Bahamas, and will spread into parts of southern Florida and the Florida Keys later this weekend. Interests elsewhere in Florida and the eastern Gulf of Mexico should continue to monitor the progress of this disturbance.
The disturbance's upper-level winds aren't favorable for significant development, while the low moves west-northwestward through the Straits of Florida at about 10 mph. Environmental conditions could see some development when the system moves across the eastern Gulf of Mexico next week.
The surge of tropical moisture looks to move in late Sunday evening and will make for a messy Monday morning commute.
On the other hand, Tropical Storm Gaston is expected to strengthen Saturday in the Atlantic.
The NHC says maximum sustained winds are near 65 mph with higher gusts. The storm is forecasted to strengthen during the next 48 hours, and Gaston is expected to become a hurricane by Saturday evening.