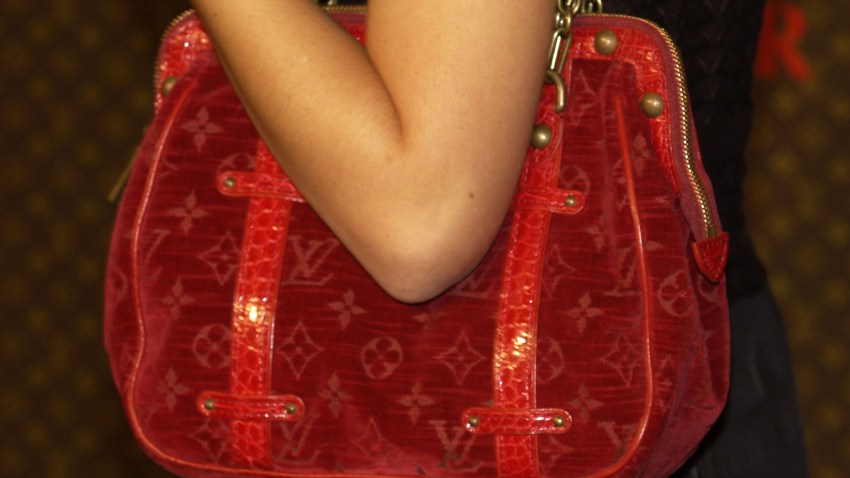 A feisty, albeit elderly husband and wife are taking some verbal jabs at a teenage kid who snatched her wallet recently at Pembroke Lakes mall February 25.

Gerda Landman, 95, a retired physician, said with a twinkle in her eye that she was "unimpressed" with the skinny kid, and her husband, Manuel, also a retired physician and two months shy of 100, said "street fighting is not my style" -- otherwise he would've liked to punch the guy.

"He came over and grabbed it and ran off," said Gerda gesturing the horizon.

Pembroke Pines police have security camera video of the teenager they say robbed Gerda. He's seen entering the mall just before the crime wearing a black tank top and blue jeans.

Was Gerda scared?

"No. I don't scare easily," she said with circumspect. "I was mad. I was angry. That you can put me down for. I wanted to slap him. But I knew not to fight because all you're going to do is get hurt. You're not accomplishing anything."

Police reports say February 25th, just after dusk, the purse snatcher watched Gerda and then, while her husband went to get the car, snatched her wallet. A second suspect, a teenage girl who seemed to be the girlfriend of the purse snatcher, could be heard imploring the boyfriend not to steal the wallet, Gerda said. The couple said they hope she learns to pick a better boyfriend.

"He needed a few bucks to take his girl out for a drink. I don't know," Gerda said. "He was not very impressive. I was just glad that this fellow came up soon," she said pointing to her husband of 68 years.

"She was unharmed. But frightened," said Manuel, "and I think rather resentful of the affair."

An NBCMiami investigation two years ago found robberies are among the most prevalent crimes at South Florida malls, and Pembroke Lakes Mall was among the three riskiest malls for robberies - 60 during a five-year period from 2003-2007, topped only by the 163rd Street Mall and The Falls, when comparing police crime stats and relative size of 15 malls.

Gerda says the guy who took her 40 bucks and her reading glasses was not worth a second thought, though.

"I think a good spanking would be alright," she said, referring more to his upbringing than to his "silly" crime. And Manuel was glad his bride was okay. He wanted to punch the kid, he said, but knew it wouldn't be a fair fight. "Well, I'd like to reach 100," he said with a laugh. "Let's put it that way."

A Pembroke Lakes Mall spokesperson did not a call seeking comment. Police are asking anyone with information to call Crimestoppers at 954-493-TIPS. You can receive $1,000 and remain anonymous.