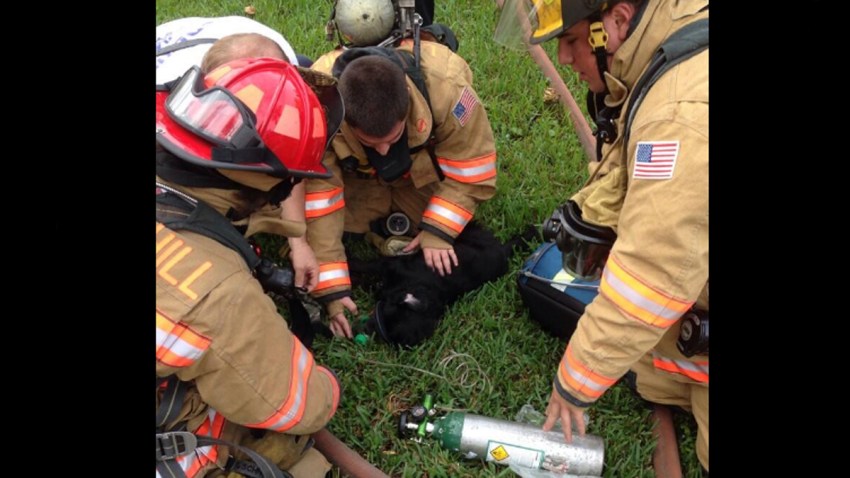 Lauderhill firefighters are being credited with saving a family's dog from a near-deadly fire Wednesday morning.

Firefighters encountered heavy smoke and flames when they responded to the fire at 7342 Northwest 47th Place, officials said.

The family who lives in the home was all accounted for except for their dog, officials said. Despite having zero visibility due to smoke, firefighters began a search of the home for the pet, officials said.

Firefighter Eric Perez was able to quickly find the dog and brought it outside to begin life-saving efforts. He was able to successfully revive the dog and it was transported it to a local animal hospital, where it is doing well.
No other injuries were reported. The cause of the fire was unknown.
More NBC6.com Stories: