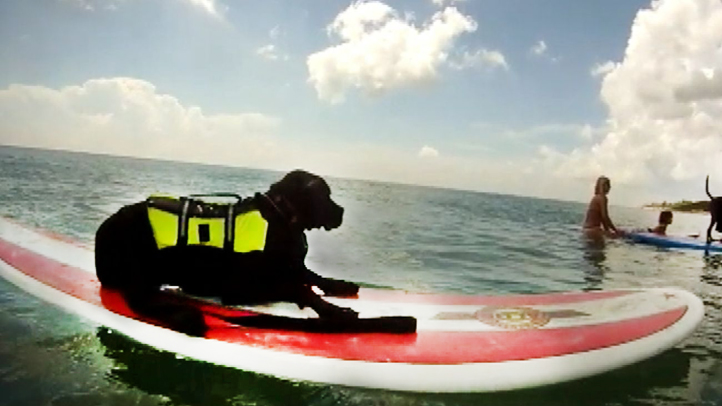 The Florida International Dog Surfing Championship kicks off Saturday in Cocoa Beach with dogs from Florida having a surf-off with dogs from South Carolina, Texas, Georgia, New Jersey and Virginia.
Event organizer Adam Steinberg tells Florida Today the event will be "pawesome," adding the doggie sport has been around for ten years on the West Coast. The East Coast Dog Surfing Championship has been held at the Easter Surf Festival in Cocoa Beach the past two years.
Steinberg adds that the training process is intense and just as challenging "as human surfing." His dogs, Booker and Onyx, are already in competitive training mode. Their diet includes high protein, vegetables and vitamins. No carbs allowed and they must exercise twice a day.
More on NBC6.com:
Copyright AP - Associated Press