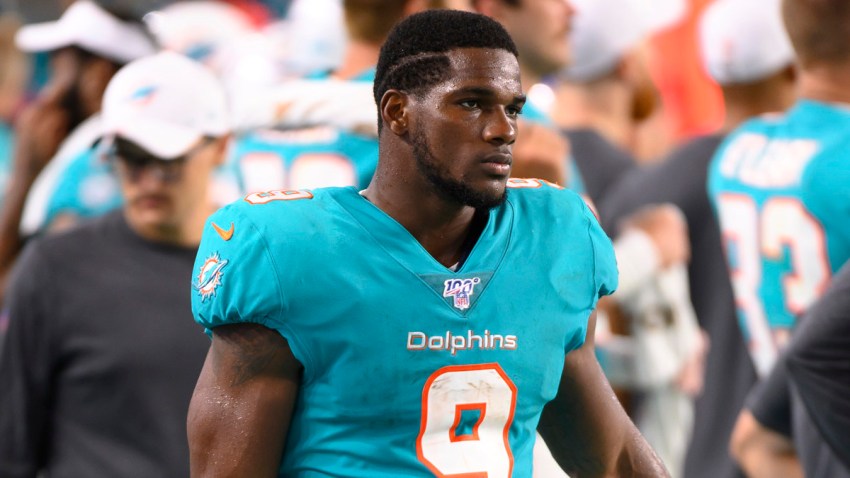 Miami Dolphins running back Mark Walton has been suspended four games after violating the NFL's conduct and substance abuse policies, a spokesperson for the NFL said Monday.
In a statement, the League said Walton will be suspended without pay for four games, and will be eligible to return to the team December 2nd.
Walton has been no stranger to controversy this year. He was arrested three seperate times this offseason before being cut by the Cincinnati Bengals and signing with the Dolphins.