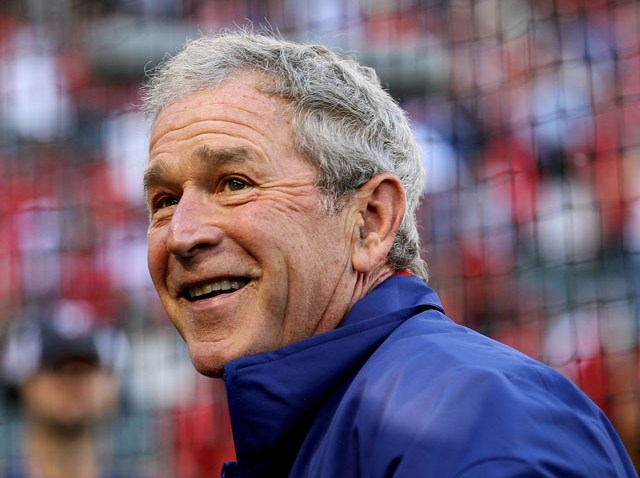 All of history's great authors are eventually known by one name: Shakespeare, Twain, Dickens. How about Dubya?
Well, he may not be great in the literary sense, yet, but former President George W. Bush has written a book, Decision Points, and will be kicking off the 27th annual Miami Book Fair International.
Our 43rd President will be in the Magic City for the Nov. 14 event at 4 p.m., where he'll present the memoir that details everything from the wild 2000 election to 9/11 and the Iraq war.
Tickets to the Bush presentation will run you $40, and that includes a presigned copy of the book that's due out Nov. 9.
The fair which runs through Nov. 21, will also feature an appearance by Meghan McCain, daughter of former Republican Presidential candidate John. McCain will be discussing her new book, Dirty Sexy Politics.
Other notable authors throughout the week will be Jonathan Franzen, Salman Rushdie and Gay Talese. Click here for a full schedule of book fair events.
Copyright AP - Associated Press