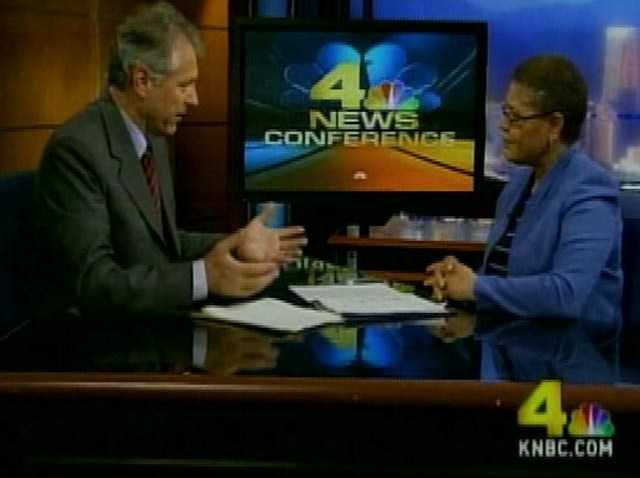 Dwyane Wade missed his 15th game of the year on Wednesday and Yahoo is reporting that he may also miss Sunday's NBA All-Star Game.
Wade called the foot injury that kept him idle in the Miami Heat's final game of the first half "bizarre," according to Yahoo.
"Hopefully, the numbness wears off more and more as it started to do throughout the game and throughout the rest of the night," Wade told Yahoo.

On Wednesday, Wade was actually set to start before being a late scratch about an hour before tip-off. It was the second consecutive missed game for Wade who also didn't play on Tuesday due to a migraine.
Wade still plans to fly to New Orleans with his teammates and participate in NBA All-Star Weekend festivities even if he doesn't take the court, reported Yahoo.
Most of Wade's missed games this year have been to rest his knee, and not playing in the All-Star Game would help him rest it further. The time off would also help with this current foot injury as the Heat get set for a crucial second half of the year.

Miami currently trails the Indiana Pacers by 2.5 games for the top seed in the Eastern Conference. The top position could make all the difference as the Heat and Pacers have both played much better at home than on the road. The Heat will likely need a healthy Wade to pass the Pacers.
If Wade is unable to play, Eastern Conference head coach Frank Vogel will need to replace him on the roster and also name a new starter. Chris Bosh would be one option for a start but Vogel could also go with his own guy Roy Hibbert instead.

The NBA All-Star Game will take place on Sunday from New Orleans at 8:00 p.m.