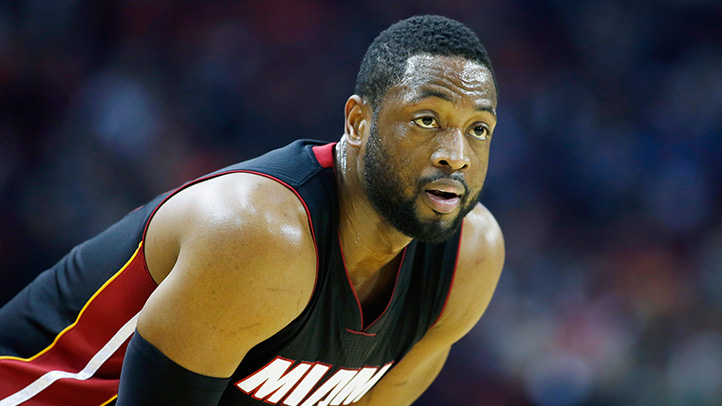 Dwyane Wade has not played since January 27th due to a hamstring injury, and his time off will include Sunday's NBA All-Star Game.
Wade was set to play as a reserve in the game after being selected by NBA coaches. The All-Star selection was the 11th straight for Wade. Previous to this year, Wade had been voted in by fans for nine straight seasons.
With only one game left before the All-Star break which Wade will also miss, he has opted to take the additional rest. Factoring in the extended break this year, Wade will end up having nearly a month off. Miami will not resume its season until February 20th in New York.
The Heat are in eighth place in the Eastern Conference as they remain in contention for a playoff run. Miami will have a tough assignment if they advance and will need the services of Wade. The veteran realizes this and it factored into his decision to play it safe.
"We have a run to make after the All Star break to solidify a playoff seed," Wade said while making his All-Star Game announcement.
On the year, Wade is averaging 21.4 points, 5.4 assists, 3.8 rebounds and 32.3 minutes per game. Injuries have kept Wade from being on the court for 16 of Miami's 51 games thus far. Without the All-Star, Miami has had to turn to a series of names including Tyler Johnson as of late for minutes.
The Heat will wrap up the first half on Wednesday in Cleveland when they take on the Cavaliers.