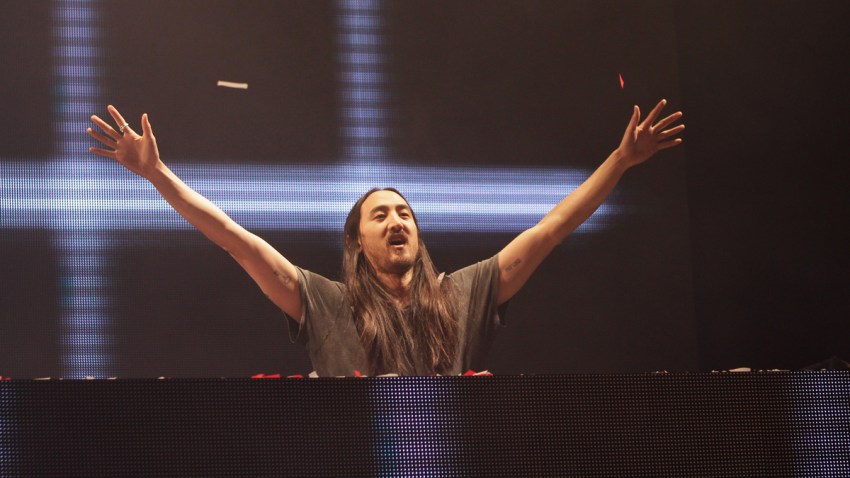 Renowned electronic dance music DJ Steve Aoki is no stranger to South Florida. The Miami-born DJ stopped in the Magic City to perform at Club LIV during his "Aokify Tour" with Atlanta based rapper Waka Floka.
Aoki says it means a lot to return to his birthplace.
"Just coming back to Miami it brings back a lot of feelings. Definitely one of the most important cities in the world, not only is it one of the most important parts of the world," Aoki said.
Aoki's concerts are known for their high energy, crowdsurfing and leaving some of his fans wet with champagne that he sprayed on them.
One of Aoki's signature stunts during his concerts is throwing cakes at his fans.
"I want them to feel like a soft pillow exploding all over you and everyone around you, that's really the goal," Aoki said. It's not supposed to hurt you, it's supposed to feel good. And then you can lick your face off."
He defines his music as "Loud, crazy, energetic."
But the "Aoki" last name has not only been known for music.
Steve Aoki's father, Hiroaki Aoki was a former professional Japanese-American wrestler who also founded the Benihana restaurant chain, based in South Florida.
Aoki's older brother, Kevin Aoki established Doraku Sushi, a restaurant that started off in South Beach and has expanded to locations across the globe.
"It's a lot of pressure," Steve Aoki said. "All of our family, they are incredibly smart and doing incredible stuff. I always have to keep up with my brother and my cousin."
Aoki, who is a fan of healthy eating and organic food, says that when in Miami he enjoys eating at Carrot Express, his favorite salad and smoothie restaurant located in South Beach.
"It's a small spot tucked away, and I feel like no one knows about them and people need to know about them because it's hard to find organic and healthy food in South Beach," he said.
On Saturday, Aoki was named #8 in DJ Mag's "Top 100 DJ's".
Aoki will return to Miami for "Life in Color Festival: World's Largest Paint Party" in Miami on Dec. 27.