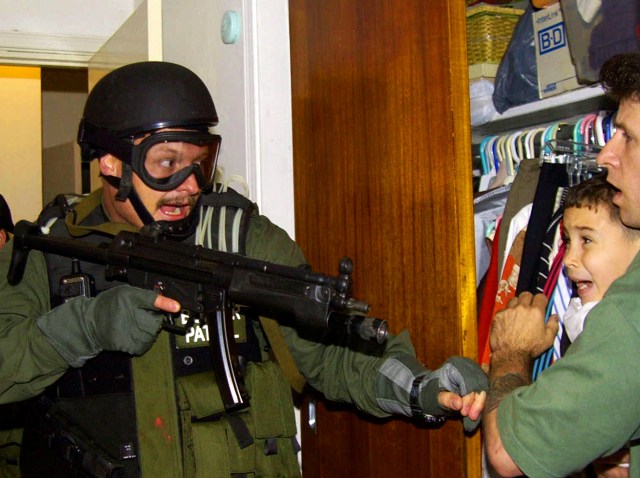 Elián González says his experience in South Florida marked him for life, and he said his mother's death was a product of the Cuban Adjustment Act, according to a report published in a Cuban newspaper.
Gonzalez was the sole survivor of a capsized boat that killed his mother and became a symbol of troubled relations between the United States and Cuba.
"They were very sad moments for me, that marked me for life," González said in Spanish during an event, according to the newspaper Girón. "I never had the possibility to have a moment to think about my mother, who died in the ocean as a product of Cuban Adjustment Act."
González, now 19, recalled the moments when at 5 years old he was rescued from the waters off Fort Lauderdale. He also said that his rights had been violated in the United States.
After his rescue in 1999, the boy's relatives living in the United States fought to keep the child, but his father and Fidel Castro ordered his return.
González was returned to Cuba in 2000, after federal agents raided his relatives' home in Little Havana and seized the boy from a closet at gunpoint. He returned to Cuba two months later.
Over the weekend, González asked President Barack Obama to free the five Cuban spies convicted of espionage in Miami.
González also denounced Cuban exile groups like the Cuban American National Foundation and Alpha 66, calling them "terrorists organizations" and blaming them for keeping him from his family.
But González said he was not alone, and mentioned Operation Peter Pan, in which thousands of Cuban children were sent from Cuba to Miami to escape the government of Fidel Castro.
"Our struggle is not against the American people; it is against their government," González said.
More NBC6.com Stories: