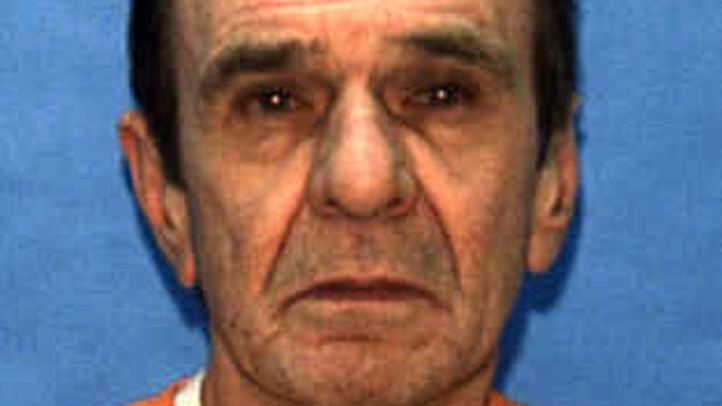 A man convicted of raping a 29-year-old mother and dragging her into Tampa Bay's surf to drown more than three decades ago was scheduled to be executed Wednesday.
Twice-convicted murderer Robert Brian Waterhouse is set to die by lethal injection at 6 p.m. He has been on death row for more than 31 years — longer than any inmate previously executed in Florida. Gov. Rick Scott signed his death warrant last month.
The U.S. Supreme Court on Wednesday denied Waterhouse's stay of execution request. Waterhouse, 65, met for two hours Wednesday morning with his wife Fran. They met and married while he was behind bars. He also ate a final meal of two pork chop cutlets, two eggs sunny side up, two pieces of toast, a slice of cherry pie, a pint of butter pecan ice cream, a pint of orange juice and a pint of milk. He declined to meet with a minister or spiritual adviser.
Waterhouse was convicted in 1980 of murdering Deborah Kammerer of St. Petersburg. Her body was found in the tidal flats of Tampa Bay. She'd been beaten, raped and dragged into the bay.
Unable to identify her immediately, police turned to the public for help. Neighbors identified Kammerer's body, and an anonymous tipster led police to Waterhouse, who had served eight years in prison for a murder in New York.
A bartender had seen Kammerer and Waterhouse leave a St. Petersburg bar together. Blood, hair and fibers in Waterhouse's car were linked to her. Waterhouse admitted having sex with Kammerer but denied killing her.
Then-Gov. Bob Graham signed a death warrant for Waterhouse in 1985, but his execution was delayed by an appeal that eventually got him a new sentencing hearing. That hearing in 1990 ended like the first, with a jury recommending execution by a 12-0 vote and a judge sentencing him to death.
Last week, the Florida Supreme Court rejected arguments that Waterhouse should be spared because of testimony from a newly discovered witness and the destruction of physical evidence that made it impossible to perform DNA testing that could exonerate him. Justices concluded the new testimony was unreliable and wouldn't have been enough to acquit Waterhouse if he were to be retried.
Waterhouse had pleaded guilty to second-degree murder for killing a 77-year-old Long Island woman during a 1966 burglary. He was sentenced to life but was paroled after eight years.
In a 1995 interview with Tampa's WEAR-TV, Waterhouse insisted he had not killed Kammerer.
"As long as they have someone on death row for the crime, they don't care if he's innocent or guilty or who he is (or) if he fell out of the sky — they'll take anybody," he said.