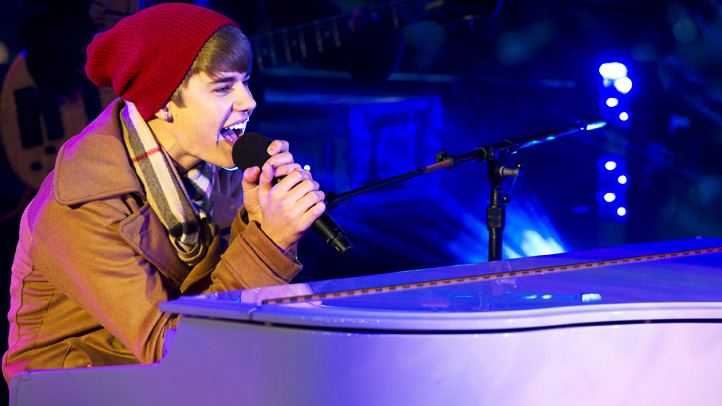 Hundreds of teenage girls camped out in front of a Miami recording studio for the second night in a row on Thursday in hopes of seeing pop star Justin Bieber, the Miami Herald reported.

The fans gathered around The Hit Factory on 1995 NE 150 St. in North Miami Beach where the pop star is said to be working on his newest album "Believe."

Bieber recently tweeted a photo of himself inside the studio gates surrounded by fans.

He also tweeted, "Sleeping all day. Working all night."

Bieber was photographed at a Miami Heat game earlier this week and skateboarding with Lil Wayne, the newspaper said.