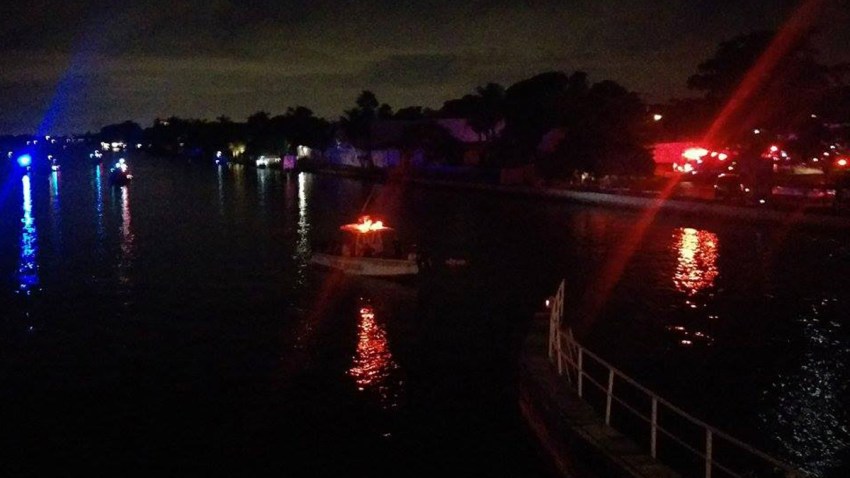 Divers from the Broward Sheriff's Office Marine Unit found the body of a male boater who had been missing since a boating accident Saturday night.
The two boats crashed into each other in the Intercoastal Waterway just south of the Atlantic Bridge in Pompano Beach shortly after 8 p.m.
At least two passengers were taken to the hospital as a result of the crash.
After the search for the missing boater continued Sunday, his body was found just south of the bridge around 12:45 p.m., officials said.
The Florida Fish and Wildlife Conservation Commission is investigating the crash.