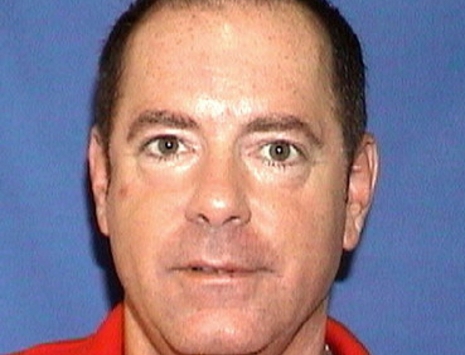 The victim thought he was going to die when kidnappers pulled the trigger. If he'd seen his tormentor's file from his police days, he might have been sure of it.
The
FBI
affidavit in the ex-cop kidnapping case, made public late Friday, reads like something out of a mafia novel, not the activities of a former Miami Beach Detective who resigned from the force in December. The Bureau says it wasn't long after
Richard Anastasi
left the police that he turned to violence and crime, yet his internal police file suggests he had serious problems even while he was to protect and serve.
Anastasi compiled a long list of complaints over 8 years as a
Miami Beach
cop, including serious allegations of harassing citizens, stealing cash from those he arrested, battery of citizens, discourtesy complaints, and mishandling of his gun.
The last came from 15-year-old
Armando Cordovi
, Jr., an honor student, who says Anastasi called his parents lewd names and slapped him twice when Anastasi thought he might be a delinquent causing trouble.
He wasn't. But Anastasi, apparently, was just beginning.
His latest brush at the station began outside the Bayview Terrace condos on West Avenue in Miami Beach around midnight on March 8, the FBI says, when the unnamed Russian national came to pick up a box to ship.
Instead, he was jumped by Anastasi.
The FBI affidavit says Anastasi and accomplice
Francisco Arias
took the victim hostage in their white SUV. They demanded $100,000, vowed to kill him, nearly ripped his teeth out, choked him unconscious twice, and threatened to "cut off his testicles" and "use him as fertilizer." They went to a house on Southwest 198th Street and fired an empty round at the victim before he called his mother in Russia to wire $1,000 to give to Anastasi and Arias.
The two men were arrested by police two days ago when they demanded more money from the victim, not realizing he'd already called police and the calls were being recorded.