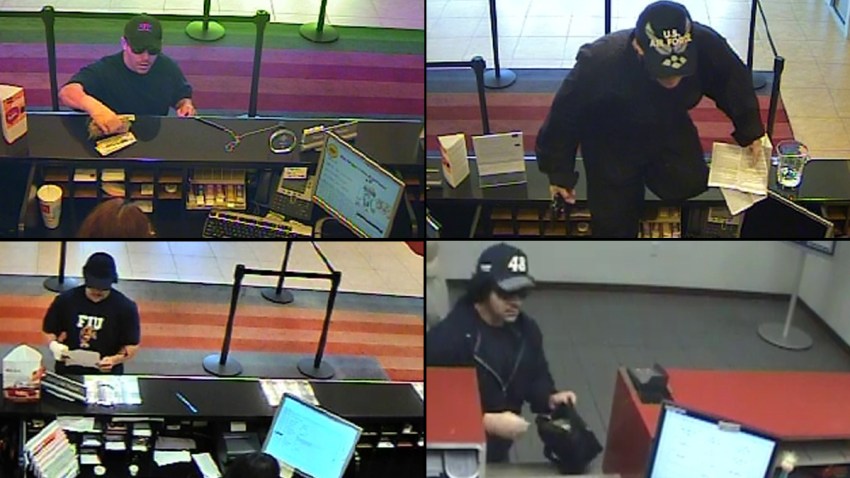 The FBI announced Friday that it had arrested Luis Ramirez Gonzalez, 27, of Miami for his alleged role in a string of bank robberies.
The FBI said a tip from the public helped them find and arrest Gonzalez Thursday evening. The robberies happened over a period from the end of August until the end of October.
The first robbery tied to the suspects happened Aug. 28 at the BB&T Bank at 2375 Southwest 122nd Avenue. The next one happened Sept. 25 at the BB&T at 869 Southwest 107th Avenue. According to the FBI, the suspects then targeted the Citibank at 7795 W. Flagler Street on Oct. 23.
The last bank robbery related to the group happened October 30 at the same BB&T branch on SW 122nd Street that was hit in August.
Investigators had previously said that a witness in one of the robberies heard one of the robbers call another by the name of "Louis" or "Luis."
If you have information about the whereabouts or name of the other people involved in the crime, call the FBI at 305-944-9101.