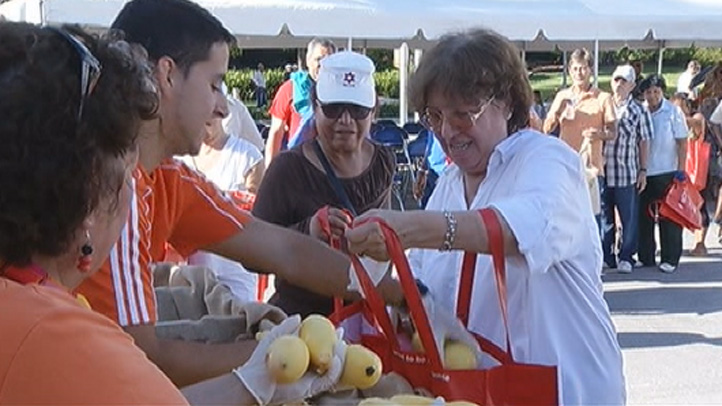 Thousands of families relying on Feeding South Florida for their daily meals are experiencing the effects of the government shutdown firsthand.
The organization, which feeds low income families from Palm Beach County to the Florida Keys, has been losing resources over the past year due to various cutbacks, including sequestration.
"No matter what is going on, the ones that suffer the most are the ones that can least afford it," said Paco Velez, Feeding South Florida CEO. "We are playing politics on the backs of our most vulnerable."
In the past days, Feeding South Florida has struggled to find proteins, including chicken, turkey, beans and rice, Velez said.
According to Velez, the food has been put "on hold" and is "not getting to the families in need."
To cover for the losses, the organization has reached out to retailers and manufacturers to make donations.
They have also asked for help from the community to cover the food needs and to advocate for the organization.
"We need the food industry to come to the table and donate those critical items or the families," Velez said. "We need peoples' voice. We need people to say 'it's not right to impact low income families in such a negative way.'"
Feeding South Florida continues to feed almost 1 million individuals.
To help click here.
More Local Stories: