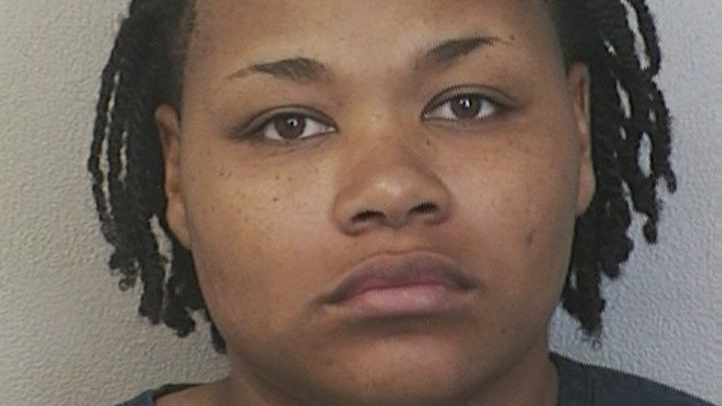 The interim girls basketball coach of West Broward High School was arrested Tuesday, accused of having sexual relations with a 16-year-old girl on her travel team, Pembroke Pines Police said.
Marquita Adley, 25, of Miami is charged with three counts of sexual battery by a custodian on a victim under age 18, and was released from jail after posting $15,000 bond, according to the Broward Sheriff's Office.
The victim told police that she and Adley had several sexual encounters between April and June, including during a sleepover party at a teammate's house, police said in the complaint affidavit against Adley. The 16-year-old said she actively participated in the encounters and never told Adley to stop or tried to push her away, police said, but her parents contacted them on Friday to report that their daughter was inappropriately touched by the coach.
In her first police interview Adley denied the allegation, but after she was arrested on Tuesday she told police about inappropriate sexual acts between her player and herself, police said.
The travel team is separate from Adley's West Broward High team, which she led to a district title last season, the South Florida Sun Sentinel reported.
Click here for a video about a Cooper City chiropractor accused of sexual on a patient.
The school's athletic director, Jim Darr, said he was shocked and sorry to hear about the development concerning Adley, who was an all-state star for three years at Monsignor Edward Pace High School before playing for Florida International University.
"As a coach, she did a good job with the kids," Darr told the Sun Sentinel. "She worked them hard, taught [them] as she should as a coach [and] she was developing the players that she had."
Adley's case is due to be heard by Judge Michael Usan, according to online Broward court records, but no other information, including the name of her possible attorney, was immediately available.