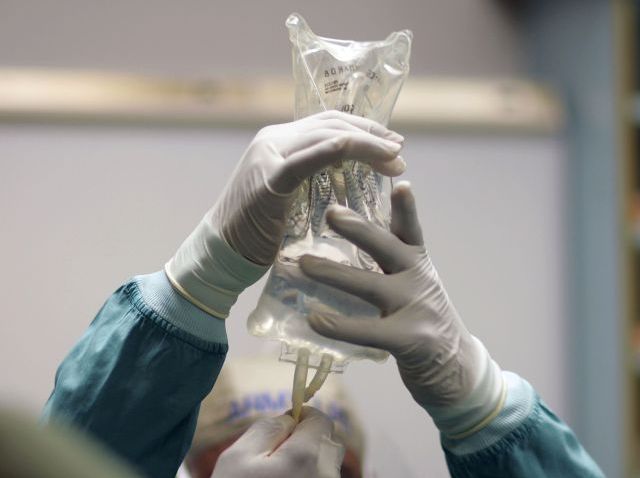 South Florida's largest health care entity, Jackson Health System, is in a financial meltdown with about 20 days left in cash reserves.

"This cash level under which we find ourselves is not a sustainable level," said Marcos Lapciuc, treasurer of the system's Public Health Trust.

Jackson Health has three major facilities: the north campus, which used to be Parkway Regional, the south campus and the main facility in Miami. The system, as a whole, is losing more than $10 million a month. And the approximate $520 million the system spends each year on charity medical care is a huge financial burden.

"We, as a society, have made a decision that once somebody comes to the emergency room and they're hurt and they're ailing we are going to treat them and we are going to intervene in many ways to save their lives," Lapciuc said.
The system's revenues are nowhere near sufficient enough to support all the charity care. In 2008's budget about $569 million in revenues came from commercial insurance, $336 million from Medicaid and the half-cent sales tax in Miami-Dade County generated about $187 million.
It cost almost $2 billion to run Jackson Health in 2008. A system that Lapciuc says carrys a very high payroll.

"Our average salary per adjusted patient day is one of the highest in the country for a public safety net hospital. We are running some high structural costs that definitely need to be addressed," he said.
Despite the economic crisis, Jackson continues to deliver superior medical services said Lapciuc. The Jackson Memorial Hospital Burn Center is one of the top burn facilities in the country. Military doctors train at Jackson's Ryder Trauma Center. And Jackson, along with the Universiy of Miami Medical School, provided some of the first medical professionals on the ground after the killer earthquake struck in Haiti last month.
Jackson's number one job is treating sick people – a mission Lapciuc says is not compromised by the financial crisis.

"Jackson is still delivering, together with our UM doctor partners, the most state-of-the art and some of the best medical services in the country, if not the world," he said.