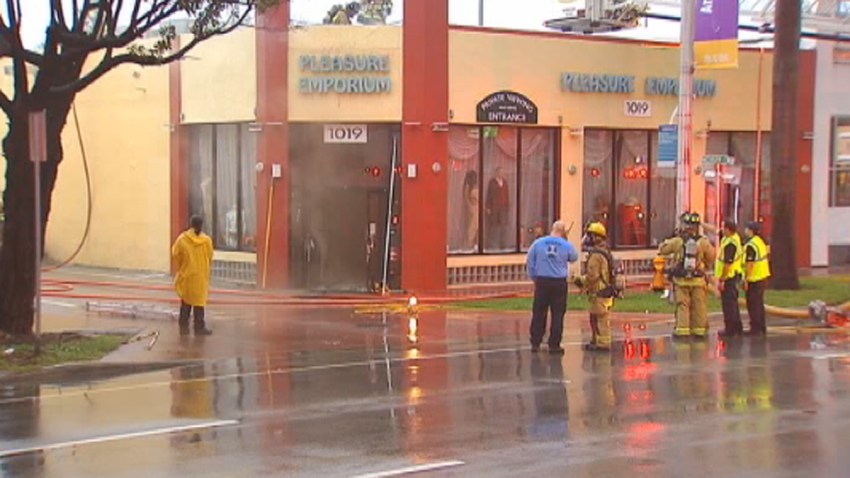 Firefighters responded to a blaze at a Miami Beach adult store Wednesday morning.

The fire broke out at the Pleasure Emporium at 1019 5th Street around 6:23 a.m., Miami Beach Fire Rescue officials said.

It's believed the fire was sparked between the ceiling and rooftop and the preliminary cause is an electrical problem, officials said.

The store suffered water damage but the damage to the merchandise hasn't been assessed, officials said.
More NBC6.com Stories: