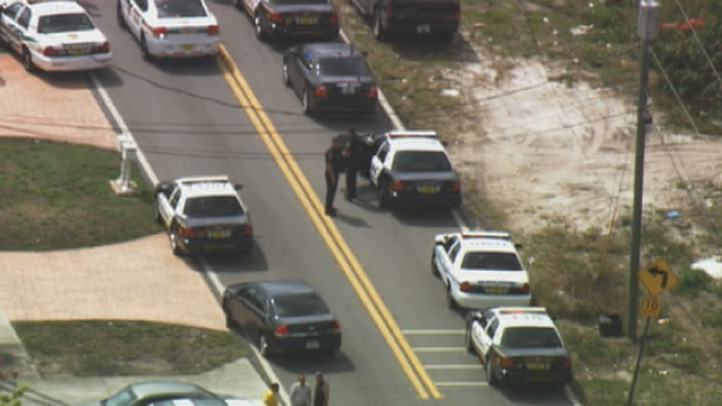 Authorities were investigating after a man driving a sedan chased another man in a car and later got out, argued with him and fatally shot him in Miami Gardens Monday.
A 29-year-old man driving a black sedan was being chased by a silver car. The black car crashed into a guardrail, police said. The man in the black car got out and started arguing with the other man. The man in the silver car then pulled out a gun and shot the other man. He then fled and was later apprehended, police said.
Miami Gardens police spokesman Bill Bamford said the men knew each and were involved in an argument that ended with gunfire. Police were waiting for a search warrant to allow them to look inside the cars and the shooter was being questioned.
Aerial footage showed a crash involving two cars, a body nearby covered in a yellow tarp, and several blocks away a man was in handcuffs. The crash and body were located at 4605 NW 156th Street.
No other information was immediately known.