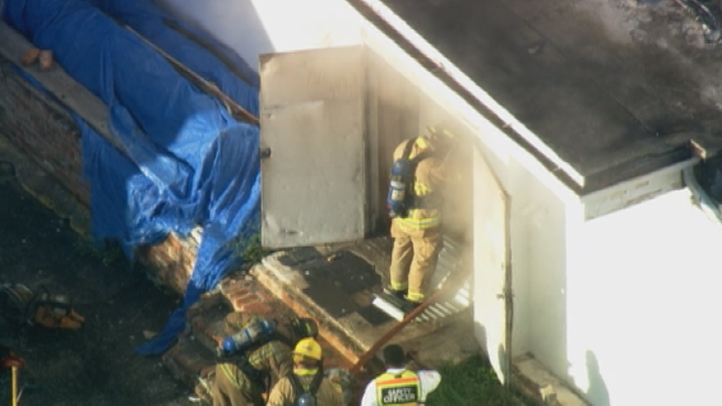 North Miami Avenue was shut down from NE 26th Street to NE 28th Street as firefighters worked to keep a Miami art warehouse fire from flaring up again Wednesday night.
Miami Fire Rescue spokesman Lt. Ignatius Carroll said crews would be out all night working on the fire at the Art By God warehouse at 60 NE 27th St. He asked nearby residents to keep their windows closed.
Two firefighters were hospitalized after battling the blaze after it broke out Wednesday morning, officials said.

Over 50 firefighters reported to the scene. Combustible materials inside made the fire tough to extinguish, Carroll said.
In addition the roof collapsed, making it harder to control the flames underneath, according to Carroll.
Officer-Involved Crash on I-95 in Broward
Two firefighters were taken to Ryder Trauma Center for treatment for heat exhaustion and dehydration, he said.

No one appears to be inside the warehouse, Carroll said. The cause of the fire is being investigated.
Arrest Made in Break-In Fondling Case: Cops