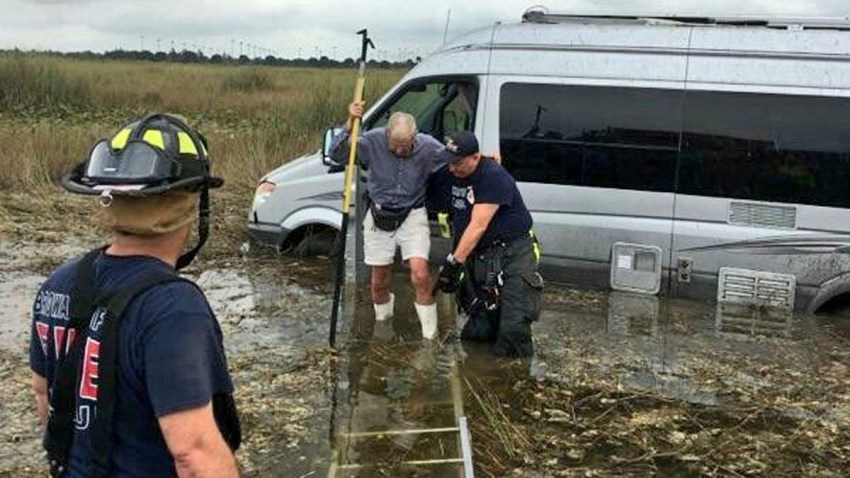 Firefighters came to the aid of a man who accidentally drove into a canal in Weston Wednesday morning.
Broward Sheriff Fire Rescue officials said the man lost control of the vehicle and veered into the canal on US 27 near the 30 mile marker around 10 a.m.
Firefighters responded and helped the man out of the van, and there were no injuries.