Heavy wind and rains swept through South Florida early Monday as a line of severe weather brought tornado warnings and watches to parts of Miami-Dade and Broward.
All watches and warnings had ended just before 5 a.m., but the storm knocked out power for thousands and caused damage throughout Miami-Dade and Broward.
The National Weather Service confirmed a tornado moved to the east-northeast in Miami Springs and into Hialeah. Fences were knocked down and trees were uprooted along a stretch of West 10th Street in Hialeah.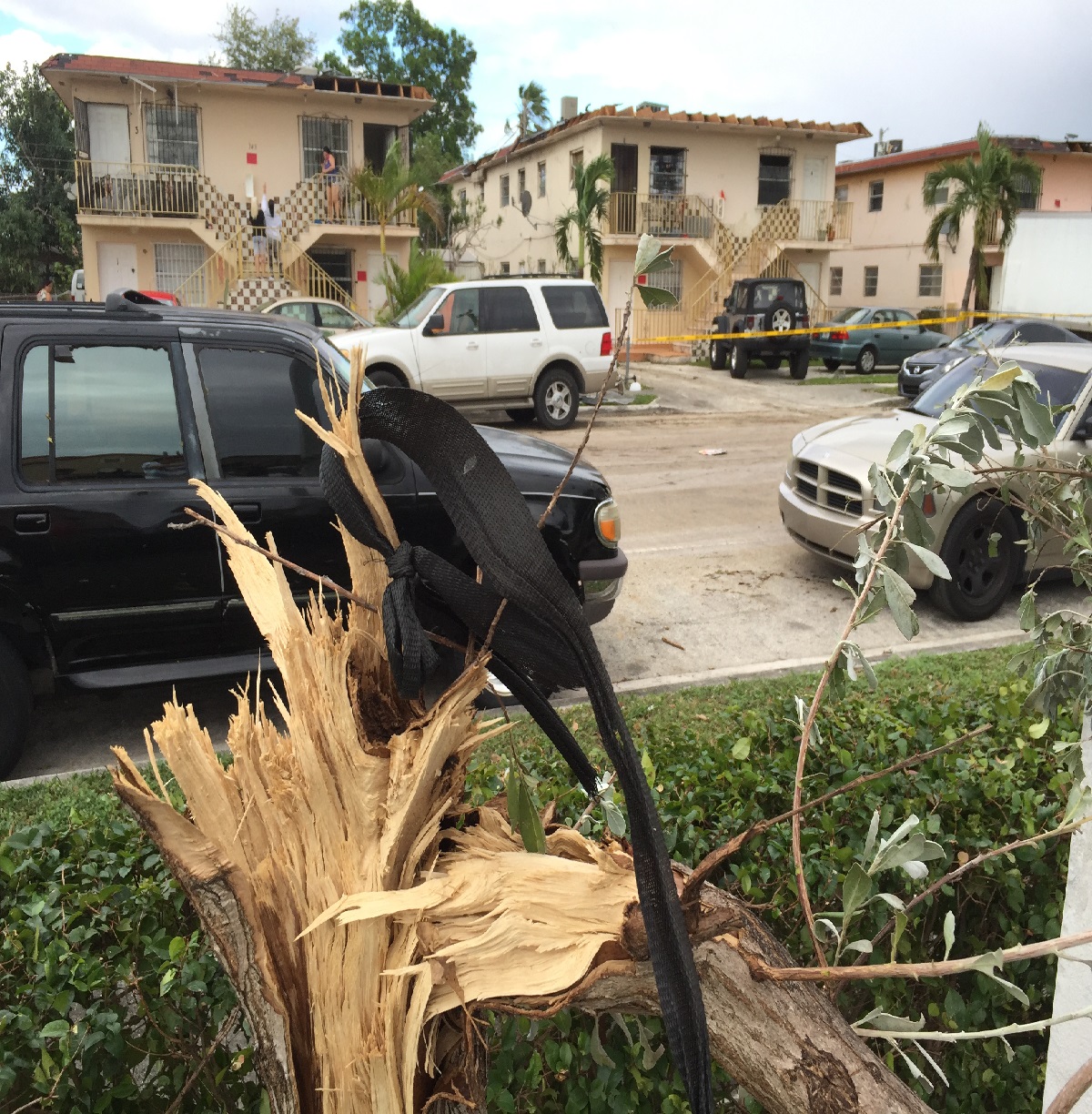 The Red Cross responded to families impacted by the severe weather that hit the area. Volunteers brought essential needs to 11 families affected.
NBC 6 South Florida declared a First Alert Weather Day Sunday for the severe storms, which brought strong wind gusts of up to 60 mph to parts of the region.
The brunt of the storms began around 1 a.m. and ended before dawn Monday. There were reports of downed wires and damage to homes in Miami-Dade, along with uprooted trees and overturned trucks.
In northwest Miami-Dade, a tractor-trailer was found overturned and power lines were down in one area near Northwest 74th Avenue and 50th Street. Several shipping containers appeared to have been toppled by the strong winds and some had laned on top of work vans.
In Miami Springs, several homes were damaged and trees were uprooted in the area of Swan Avenue and Hammond Drive as the National Weather Service tentatively verified that a tornado touched down in the area.
"It was unbelievable," resident Darlene Rodriguez said. "We jumped out of bed, we were already up, and we pulled up the shades and the wind was fierce."
A resident in Doral also reported a partial roof collapse at his home on Northwest 79th Avenue.
In Miami Beach, officials reported a downed power line in the area of 52nd Street and North Bay Road.
The National Weather Service also confirmed a tornado touched down in Palm Beach Monday.
A wind advisory was issued for South Florida until 7 p.m. Monday, with gusts up to 35 mph possible.
The Florida Power and Light Company said crews worked throughout the night to restore service to more than 100,000 customers.
There is no school Monday for Miami-Dade County Public Schools because it was a scheduled Teacher Planning Day. Broward County Public Schools were operating on a normal schedule Monday.
If you want to help the victims of the storm, you can donate to the Red Cross by visiting Redcross.org, calling 1-800- RED CROSS or texting the word REDCROSS to 90999. For information on how to receive help, visit Red Cross website.