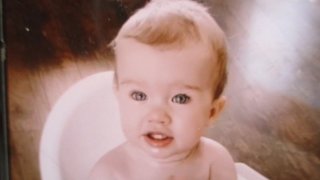 A 1-year-old Florida girl who was inside an SUV that was stolen Tuesday was found safe after an Amber Alert was issued.
The alert was issued for Tinnley West, who was inside a Volkswagen SUV that was stolen around 3 p.m. in Valrico in Hillsborough County.
Not long after the alert was issued, officials with the Florida Department of Law Enforcement said the girl was found safe.