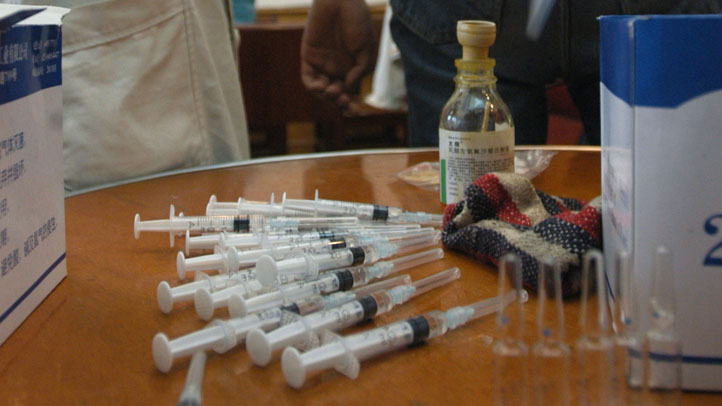 Health officials are trying to determine whether a 4-year-old Florida boy died from bacterial meningitis.

Amonti Saunders died at a hospital Sunday hours after falling ill at his home in Holiday. Officials at the Pasco County Health Department say tests results are expected soon.

As a precaution, the day care center the boy attended closed on Monday for cleaning children who were in contact with the boy received vaccinations. Safari Christian School reopened on Tuesday.

Family members say the boy's head started hurting on Saturday. Then he came down with a fever and his legs started hurting. By morning he had purple splotches. He was rushed to a hospital, where he died. No one is sure where he contracted the disease.

Symptoms include nausea, vomiting, headache and stiff neck.