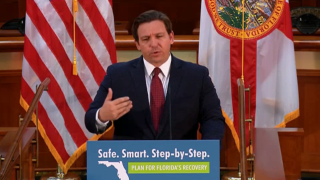 Florida Gov. Ron DeSantis is backing a data privacy bill to protect personal information from being collected and sold by technology companies.
DeSantis held a news conference in Tallahassee Monday to discuss the new legislation.
The bill would force companies that want to collect personal information to say how they would use that info in detail, DeSantis said.
Companies would also have to disclose what exact info they're collecting and would have to allow Floridians to opt out without retaliation from the companies, DeSantis said.