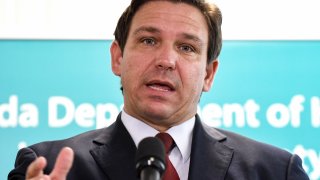 A city in central Florida will be receiving $9.4 million to support infrastructure and job growth.
Gov. Ron DeSantis announced the funding at a Monday morning news conference in the city of Winter Haven.
DeSantis said the funding will go toward road improvements and developing land to attract businesses to Winter Haven.