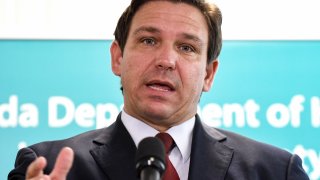 A city in central Florida will be receiving $9.4 million to support infrastructure and job growth.
Gov. Ron DeSantis announced the funding at a Monday morning news conference in the city of Winter Haven.
Download our app for iOS or Android to get the latest forecasts on the hurricane season— and sign up for alerts.
DeSantis said the funding will go toward road improvements and developing land to attract businesses to Winter Haven.