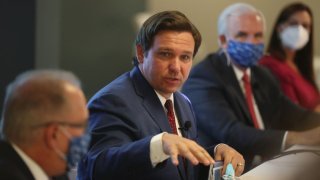 Florida Gov. Ron DeSantis held a public health roundtable in Tallahassee Thursday morning to discuss the state's COVID-19 response.
DeSantis was joined by Dr. Scott Atlas, Professor Sunetra Gupta, Dr. Jay Bhattacharya, and Dr. Martin Kulldorff.
Among the topics discussed were the state's lockdown policies, return of students to public schools, and mask policies.