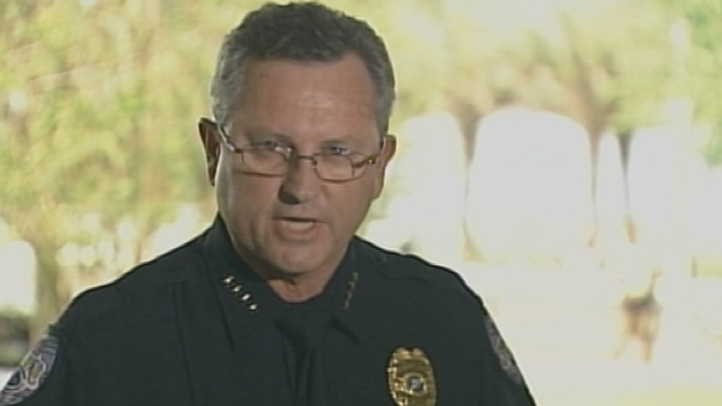 Authorities say a Florida man is charged with threatening the Sanford police chief who had been overseeing the investigation into the shooting death of Miami Gardens teen Trayvon Martin.
The Seminole County Sheriff's Office said John Carnduff Stewart of Melbourne Beach emailed Sanford Police Chief Bill Lee Jr. on Friday, saying Lee and his family should be killed. Melbourne Beach is nearly 70 miles south of Sanford.
Stewart, 68, emailed Lee's work account at 8:23 a.m. Friday with an email whose subject line read "Coming after you," according to the sheriff's office. The message was signed by Stewart and included his home address and a phone number, authorities said.
The Brevard County Sheriff's Office arrested Stewart at his home on Friday, and he admitted to sending the email to Lee, it said.
The Seminole County Sheriff's Office says Stewart has sent threatening emails previously, including threats to Penn State University assistant football coach Mike McQueary.
Stewart was faces one count of written threats to kill or do bodily injury, which is a second-degree felony, and was placed on electronic monitoring as a condition of his $10,000 bond, authorities said. No information on his court proceedings was available Saturday.
Lee temporarily stepped down as chief Thursday amid national outrage over the investigation. Neighborhood watch captain George Zimmerman, 28, has not been charged in the death of Martin, 17. He said he acted in self-defense, though according to phone calls he followed Martin before he shot him.
Copyright AP - Associated Press