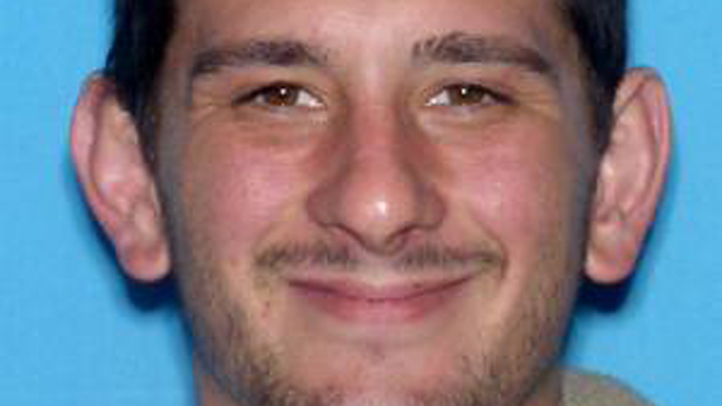 A Florida man trying to prove his innocence by commenting on a Pasco Sheriff Office's Facebook post about himself led authorities right to him.
Matthew Oliver, 23, was the sheriff's office Facebook page's "Fugitive of the Day" Wednesday for his connection with a robbery. He commented on the post later that day and continued to comment, which ultimately led to his arrest on Friday.
"You guys are going to pay for A. Believing a crack head. and B. Slandering my name," Oliver wrote on Wednesday. "I already heard about this whole thing and I was in the hospital the day of."
Eight minutes later he commented again.
"I get out of the hospital for 2 months and I have to come back to this sh**. I swear on everything I own Pasco County WILL be held responsible for this."
As of Monday morning, the original post has been shared more than 400 times and has about 400 comments.
One Facebook user commented, "Really!?!? You're not doing a good job hiding." Another user wrote, "He'll be on "World's Dumbest Criminals" in no time..."
Even the Pasco Fugitive Warrants, another Facebook account associated with the sheriff's office, commented.
"Matthew Oliver if you would like to discuss your active warrant, please call the Fugitive Warrants Unit at 813-235-6064."
Deputies said Oliver became a fugitive in December when he and a friend punched a man in the face and stole a wallet containing $260, the Tampa Bay Times reported.
However, Oliver posted that his warrant was inactive, and he was in the hospital being treated for an infection during the time in question.
The Pasco Fugitive Warrants commented again Friday verifying that Oliver was in the hospital, and he should call them "if he feels he does not fit the definition of the word 'fugitive.'"
Later that day, Oliver had been arrested.
"Members of the Fugitive Warrants Unit observed Matt Oliver as he walked into an apartment wearing a T-shirt," the Pasco Fugitive Warrants commented on the post. "Moments later he came back outside where it is 80 degrees, wearing a camouflage jacket with the hood up. He was apprehended without any resistance."
His comments helped lead deputies to him, the Tampa Bay Times reported. Before being arrested, Oliver had 15 comments on the post.
Oliver is still being held in jail on a $5,000 bond for robbery by sudden snatching, according to online jail records. It was not immediately known if he had an attorney.
Right before Pasco Fugitive Warrants commented that Oliver was arrested, one user said "this has been an entertaining couple of days for sure."
More Stories: