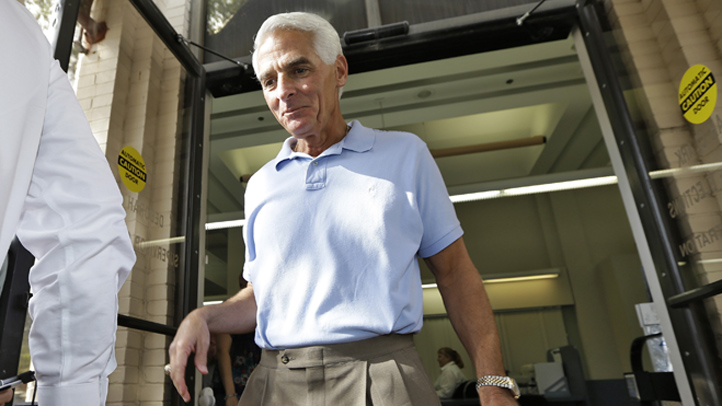 The looming prospect of former Gov. Charlie Crist challenging Gov. Rick Scott has Florida Republicans wary about 2014.
Republicans gathering in central Florida this weekend are urging their rank-and-file members to remain united and focused.
Republican Party of Florida chairman Lenny Curry pointed out how the state party is already getting help from the national party to ramp up for next year.
Former U.S. Sen. George LeMieux, who was Crist's campaign manager in 2006 but now backs Scott, acknowledges that Crist will be a "formidable challenger."
Scott, who narrowly won in 2010, has had poor poll ratings since taking office.
But Republicans contend that Floridians will back Scott because he has turned around the state's economy. Republicans also say they'll benefit from Democrats' organizational woes.
More Local Stories:
Copyright AP - Associated Press