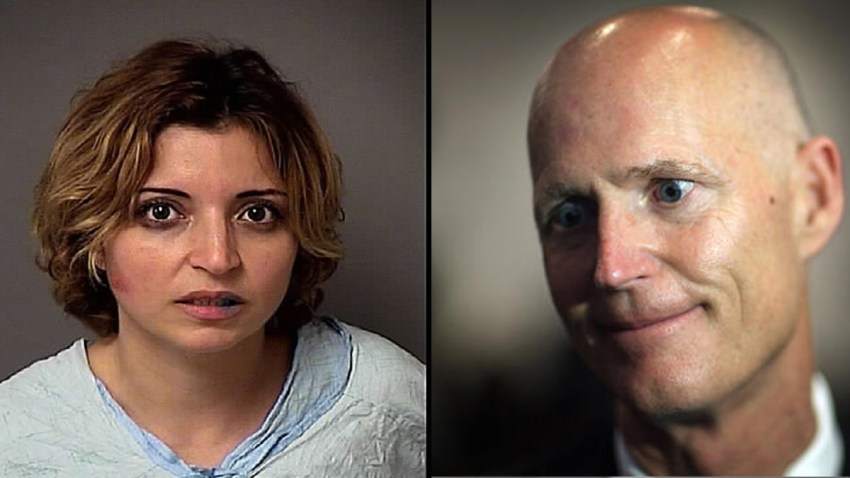 A Florida woman has been arrested for threatening to hire a hit-man to kill Gov. Rick Scott.
Florida Department of Law Enforcement agents arrested 36-year-old Ruba Khandaqji late Wednesday at her Celebration apartment.
She is charged with two counts of corruption by threat against a public official and resisting arrest without violence.
Authorities say Khandaqji called the Osceola County Sheriff's Office on Monday and Wednesday and said she was going to hire a hit-man to kill Scott because she wanted to be deported to Jordan.
FDLE agents previously interviewed Khandaqii in February after she sent what they described as a questionable comment to the governor's web site. At the time, she was not deemed a threat.
Khandaqji was held Thursday on $5,000 bond. Jail records didn't show whether she had an attorney.
Copyright AP - Associated Press