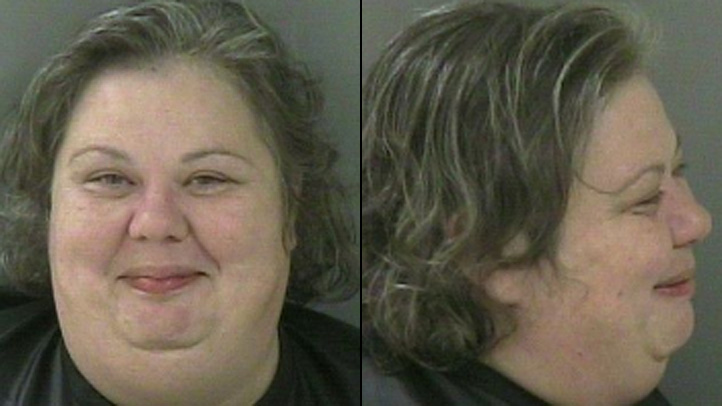 A Florida woman who told a deputy she was "awesome" and asked him if he wanted to dance was arrested for DUI, authorities said.

Julie Kay Harper, 44, was arrested following a June 22 traffic stop, according to an Indian River County Sheriff's Office report obtained by TCPalm.com.

According to the report, officers were on their way to a burglary call around 1:15 a.m. when Harper, driving a Mercury Grand Marquis, nearly ran them off the road making a wide turn and changing lanes.
VIDEO: Tow Truck Driver Creates Life-Sized Tonka Truck

After she was stopped, Harper's speech was thick and slurred and she appeared confused, at one point taking her foot off her brake causing her car to move forward, the report said. An officer had to reach inside the car and put it in park.

When an officer asked her how she was doing, Harper said "I'm awesome," the report said.

When the officer asked how long she'd lived at her home, she replied "A minute," the report said.
VIDEO: Couple Holds Underwater Wedding

"For 60 seconds, that's all?" the officer asked.

"That's it," Harper chuckled, according to the report. "Yeah I know I'm fu--ed."

Harper admitted to drinking and was again asked if she felt ok, the report said.

"No. I feel in trouble," she replied, according to the report.
VIDEO: Blind Dog Paints for Animal Rescue

Harper said she'd had about three beers and the officer noted he could smell alcohol on her breath and her eyes were red, glassy and bloodshot, the report said.

She was unsteady on her feet and at one point during the field sobriety test, asked the deputy "Are we going to dance?" the report said.

When Harper was asked to walk a straight line, she attempted it but gave up.

"I can't. My fat. My legs are fat," she said, according to the report, later adding "It's not gonna happen. Just fu--ing take me to jail."

Harper was booked into jail on charges including DUI, driving an unregistered car and driving with a suspended license. She was later released on bond and it's unknown whether she has an attorney.