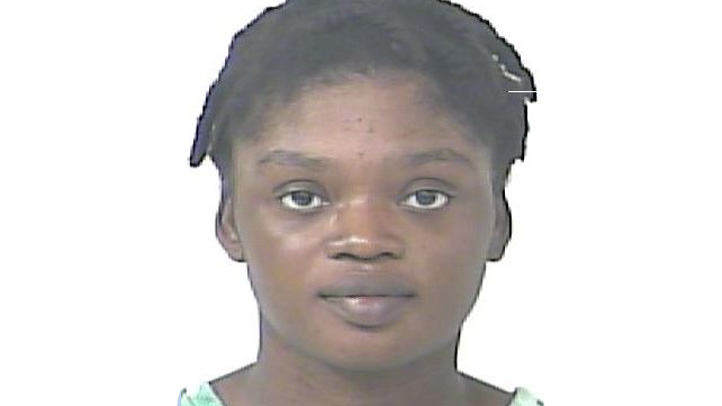 A Port St. Lucie woman was arrested after she attacked her sister with an iron, a pot and a broom stick over a bowl of rice, authorities said.

Marentine St. Louis, 29, was arrested on charges of aggravated assault and aggravated battery following the sister scuffle that happened at their home on May 1, according to a Port St. Lucie Police report.

According to the report, an officer responding to a domestic disturbance call at the home found St. Louis' sister walking down the street crying with blood on her shirt and hands.
Burglar Takes Time for Beer During Police Chase

The woman said she and her sister had gotten into an argument over rice and that St. Louis had taken away her bowl of rice, the report said.

The two started yelling at each other and St. Louis grabbed a clothes iron and hit her sister over the head with it, the report said.

Their father got involved and separated the two, but a few minutes later St. Louis was following her sister around the house trying to hit her with a small pot, the report said.
Woman Bit Boyfriend's Penis After He Refused Sex: Authorities

When the sister went outside, St. Louis locked her out. She was able to get back inside but was against confronted by St. Louis, who had grabbed a broom stick and was trying to jab her with it, the report said.

The sister was able to leave and call police. When the officer arrived, he noticed the sister had an injury on her head that was bleeding and bite marks on both arms, the report said.

St. Louis, who wasn't injured, denied hitting her sister with an iron or anything else, but was booked into the St. Lucie County Jail. It was unknown whether she has an attorney.