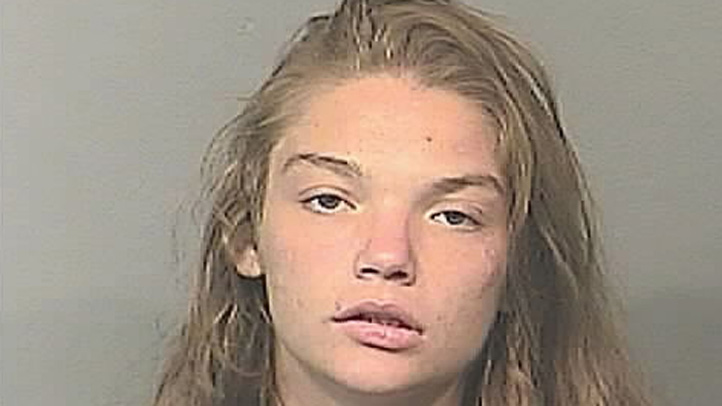 A Florida woman is facing battery charges after she stabbed two Melbourne Police officers with a syringe as they were trying to arrest her Sunday, authorities said.

Kristen Lacey Monk, 22, is charged with battery of a law enforcement officer and resisting arrest with violence and was booked into the Brevard County Jail following the Sunday morning incident, Melbourne Police spokesman Lt. Pete Mercaldo said. It was unknown whether she has an attorney.
Miami Couple Arrested After Calling Girls Fat While Stealing Pizza

According to Mercaldo, Lt. Dan Lynch and Officer Victoria Falk responded to the area of U.S. 1 and Roosevelt Avenue to investigate a call of possible prostitution.

When they tried to arrest Monk, she took a syringe and needle and stabbed Lynch in the hand and Falk in her finger, Mercaldo said. Both officers later returned to work.
VIDEO: Kids Find Massive Prehistoric Tooth

Monk, of Palm Bay, had been arrested earlier this year in a theft case, records showed.
More Local Stories: