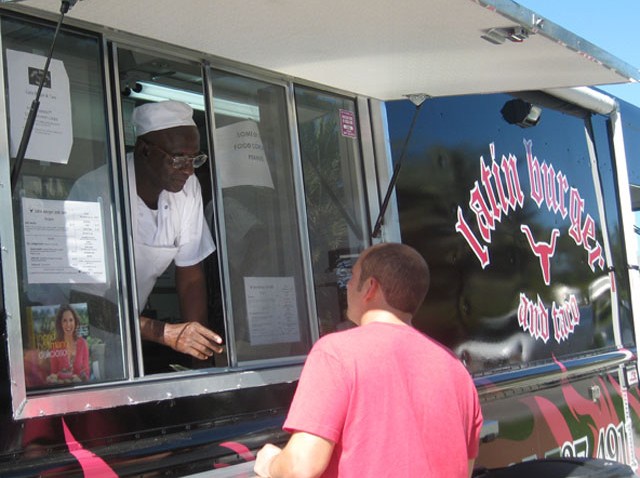 No longer are the days when you'd have to drive to the closest restaurant. Thanks to a new trend moving into South Florida, the food will drive to you.
It seems to be working in cities across the country and now food trucks are shifting into high gear on the streets of Miami.
"I didn't see anybody doing it in Miami," said Jim Heins of Latin Burger, whose truck moved in earlier this year. "We're known for the Latin burger, the Latin macho burger. It's one of our special creations."
New meals on wheels like Jefe's Original Fish Taco and Burgers just arrived this month.
"This is a way to get it to the masses or to the people who really want it in an inexpensive way," Garabedian said.
Don't think these mobile restaurants are being dished up instant success on a silver platter, some owners say they're also being served with a little controversy.
Since the trucks travel from spot to spot, some are running into road blocks with code enforcement officers.
"We went to downtown Miami and we got kicked out of there. We were at a lot that didn't have anybody's name and number so I couldn't call to say 'hey do you mind if I park here,' so we did it anyway," Garabedian said. "It seemed like a good place to go. Code enforcement came and said somebody complained,"
Since the concept is so new, food truck drivers say they want to make everyone happy.
"If there's a problem we ask them what it is we can do to right the problem," Heins added.
Nevertheless, it's the right recipe that has folks cruising for the closest restaurant on wheels.
"I've eaten off several around Miami. Their food is so much better because it's cooked fresh," said Jefe's customer Steve Moore. "I'll definitely be back."
Both vendors say they're working to employ culinary arts students. Latin Burger is also partnering with companies to hire homeless workers.
"Not bad. You think it's a good idea? If it works, any concept is good if it works," said customer Bill Greathouse.