A state law passed in 2018 requires school districts to report teacher misconduct to the state within 30 days, even if that teacher was no longer employed by the school.
But the NBC 6 Investigators found it does not cover uncertified substitute teachers.
A recent case of alleged teacher misconduct from Broward County could lead to a change in the law, adding substitutes to the reporting requirement.
It's the case of Christopher Falzone, who taught children in Broward County for nearly a decade.
First, as a substitute teacher for Sheridan Hills Elementary.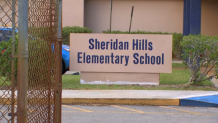 Then, he worked full-time at the Renaissance Charter School in Cooper City.
"All the kids loved him, even my daughter," said a mother who spoke exclusively to NBC 6 Investigators. We're calling her Monica.
Monica says her daughter became a victim of Falzone when she was just eight.
"He would sit her down and he put his hand under her skirt," she said. "She would try to find an excuse to move away, but he would call her again and again and again."
Four other girls also came forward and accused Falzone of similar abuse in and outside of school.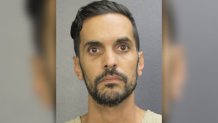 Falzone is now in jail. He's awaiting trial after pleading not guilty to multiple counts of sexual battery and molestation.
Falzone's personnel file from Broward County Public Schools shows accusations against the former teacher surfaced years before his arrest. In May 2014, he was fired and "disqualified from future employment" in the district after multiple girls said he touched them inappropriately.
Falzone, then a substitute teacher at Sheridan Hills Elementary, denied the allegations in a lengthy letter to the district.
A year after being fired from Broward County Public Schools, Falzone was back in the classroom teaching young students at Renaissance, a charter school located just 15 minutes away from the school where he was fired.
"It's really one of the worst examples that I've seen of failing to protect kids," said Jeff Herman, who is representing Monica and two other families suing the charter school.
In a statement, Renaissance said its "schools conduct thorough background checks and all applicants must be cleared by the district prior to us offering a position to any employee."
Broward Public Schools would not comment on if they informed Renaissance that they fired him and why. But the district said charter schools have their own hiring practices and that they only help them with criminal history checks.
Under state law, school districts do not have to notify the Florida Department of Education about substitute teachers who are fired or accused of misconduct, unless they have a state license.
Falzone didn't have a license at the time and therefore Broward Public Schools did not inform the state about the allegations against Falzone.
"That's a huge hole that needs to be fixed immediately," said Herman. "How is it that a teacher at a public school can be accused of molesting kids, credibly, and they are allowed to teach anywhere?"
But that's just part of the story.
The NBC 6 Investigators found that Falzone was able to get his state teaching license in May 2017, with the assistance of Broward Public Schools. This was just three years after he had been fired from the district.
According to the Department of Education, the district requested Falzone's license to be valid starting on July 2016, even though it was issued months later.
The district declined to give us an interview but confirmed that they have submitted a "certificate issuance request" for Falzone on behalf of Renaissance Charter, where he was working at the time.
In an email, the district wrote their Human Resources Department is obligated to process teachers' licenses requests from charter schools under state law and that applicants are selected by the charter school independently.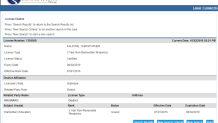 Broward Public Schools wouldn't respond why their HR department didn't flag Falzone's application, despite his history with the district.
The district said they are going to review its policies and procedures after being told about what the NBC 6 Investigators uncovered.
The NBC 6 Investigators spoke with state Sen. Manny Diaz Jr. about Falzone's case.
"It begs the question as did something fall through the cracks in that county of how this was not caught," said Diaz, who chairs the Florida Senate's Education Committee.
Last year, as a state representative, Diaz sponsored the bill that requires schools to report teacher misconduct to the state regardless if they're still employed.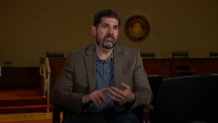 But Diaz' bill didn't include uncertified substitutes and he says that should change.
"If that's a gap that exists, I think what we need to do is make sure that there's an avenue, forcing districts to report substitutes to the state so there can be some kind of notification sent to all 67 districts and that includes charter schools," he said. "I think that's is a really good topic for us to dive into this session."
Falzone's teaching license is still active while he sits in jail.
Records show that Broward Public Schools notified the state about Falzone's arrest in 2018.
Falzone's lawyer didn't respond to our multiple requests for comment.