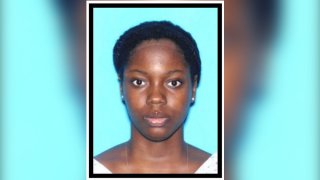 Fort Lauderdale Police are investigating the tragic death of a woman who was killed by a hit-and-run-driver Monday night in Fort Lauderdale.
According to police, Lamercie Morency, 35, was struck by a black Dodge Charger with dark tinted windows. Investigators believe she was attempting to cross the street around the 3600 block of West Davie Boulevard around 9:24 p.m.
The police say that the driver of the Charger drove away without stopping to help or calling the police to report the incident. The car is believed to have noticeable damage to the front end and windshield as a result of the crash.
Anyone with information regarding this fatal hit-and-run is strongly encouraged to contact Traffic Homicide Investigator Russell Brown at 954-828-5754 or Broward Crime Stoppers at 954-493-TIPS (8477).