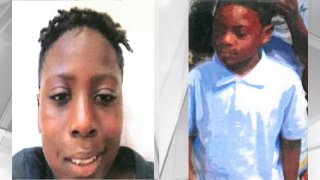 Authorities say the two children who went missing in Fort Lauderdale Saturday morning were found safe Sunday evening.
According to Fort Lauderdale Police, 11-year-old Alando Brown and his brother, 7-year-old Tavaris Johnson, were located in "good condition". The two were originally reported as missing and were last seen near the 400 block of Northwest 13th Avenue.
No further details were provided by police.