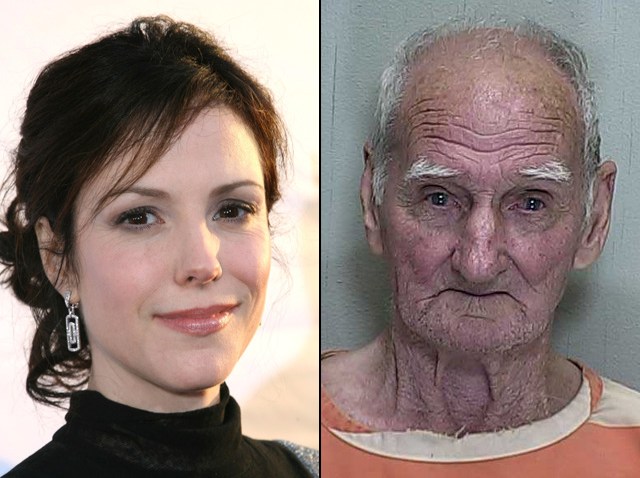 It's like the show "Weeds," only older.
Taking the place of Mary-Louise Parker is 81-year-old Carlton Griggs, who police say dealt pounds of marijuana out of his North Florida home.
The elderly Griggs, of Ocklawaha was arrested Wednesday on drug possession and gun charges, according to ocala.com.
Griggs was stopped by Marion County Sheriff's deputies while driving his Oldsmobile to a grocery store to sell some of his pot, he told police.
Not only did he have a baggie full of weed in his pocket, Griggs also had a handgun with no serial numbers.
When deputies searched his residence, they found another 10 guns, of all types, and some were loaded.
Searching further, the cops found a trap door in a laundry room which led to a cellar. In the cellar was a cooler filled with about four pounds of marijuana.

The grey-haired pusher told cops he'd been selling pot for two years. Deputies estimated he'd sold as much as 12 pounds of the good stuff.
Griggs was charged and released.
Looks like his golden years are going to be a little less green.