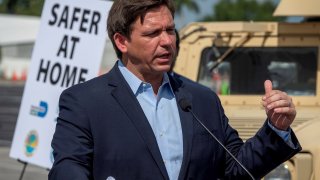 Florida Gov. Ron DeSantis will be speaking with the media Wednesday afternoon near his hometown in Pinellas County.
DeSantis will hold a news conference scheduled for 2 p.m. at a restaurant in Tarpon Springs, just north of his hometown of Dunedin.
You can watch the news conference LIVE in this story.