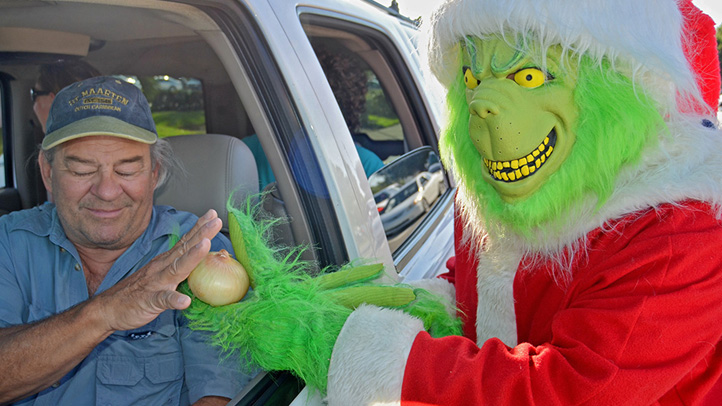 Drivers in Marathon Monday afternoon weren't hallucinating when they saw the Grinch equipped with a radar gun.
A Monroe County Sheriff's officer wore the costume to remind motorists to slow down in the school zone of Stanley Switlik Elementary School.
Grinch Stole Christmas Decorations Off Hialeah Lawn
Bureau Chief Lou Caputo passed out about 10 onions that afternoon to motorists going 5 mph over the speed limit, the Florida Keys News Bureau told NBC 6 South Florida. Officials said the Grinch gave the drivers a break and also served as a "lighthearted visual."
It was Caputo's twelfth year passing out the onions. Officials said nine out of 10 motorists take the onion instead of a ticket.