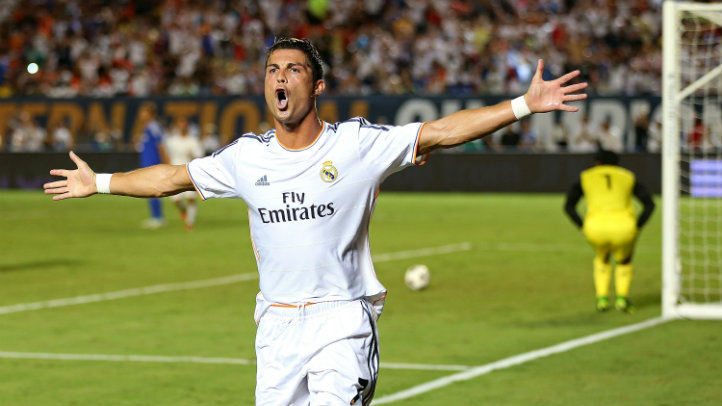 The Guinness International Champions Cup is returning to South Florida next summer.

For a second summer, the tournament will invite eight of pro-Soccer's most popular clubs to square off at Sun Life Stadium from July 26 to Aug. 4, officials from the Miami Dolphins, Relevant Sports Group, and representatives from soccer clubs announced Tuesday.

The teams invited include Real Madrid CF, AC Milan, AS Roma, Inter Milan, Liverpool FC, Manchester City, Manchester United, and Olympiacos.

"The first International Champions Cup was an unparalleled success, over 67,000 people descended upon Sun Life to see Real Madrid beat Chelsea 3 to 1," said Charlie Stillitano, CEO of Relevant Sports, the agency helping to organize the tournament. "And who could forget Cristiano [Ronaldo] getting the hug from the fan."

The series is expected to attract tens of thousands of fans to the stands and millions on television broadcasts around the world.

The announcement of the tournament's return came a day before retired Major League Soccer player David Beckham's scheduled announcement of his plans to possibly bring a Major League Soccer club to Miami.