Haitians in South Florida are watching with unsettled nerves as Hurricane Matthew inches closer toward Haiti.
The category 4 storm is expected to make landfall on the island nation late Monday or early Tuesday.
Cellphone video shows the early effects of the Matthew in the town of Jacmel, high winds picking up as showers drench the region.
More than a dozen of organizations in South Florida, including the Haitian American Nurses Association and Haitian Women of Miami are mobilizing.
"To see how we as a group of people can come to the aid of our brothers and sisters in Haiti," said Jeff Lozama, Executive Director of Man Dodo Humanitarian Foundation.
Bottled water, non-perishable food items, blankets and medical supplies are being collected.
Volunteers are asking the community to drop off donations at a warehouse on 3333 NW 168th Street in Miami Gardens.
Volunteers say medical professionals will thoroughly check and categorize all items.
Right now, we're looking for emergency care type medications, antibiotics, IV fluid, wound care, bandages, crunches and splints," said volunteer Sandy Dorsainvil.
Volunteers say the impoverished county is working with the scarce resources, so every recovery effort makes an impact.
"The airports are closed today and tomorrow, but they will be opening for medical relief and emergency relief as early as Tuesday evening and most likely Wednesday morning," said Dorsainvil.
Lozama says Haitian authorities are trying to assist the handicap, elderly and most venerable residents first.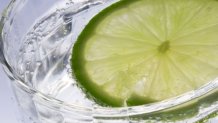 Many pictures of Haitians using limited resources to prepare for the storm are popping up on social media.
One picture shows a home along the coast with boulders placed atop the roof to keep the structure from blowing.
Lozama says the government is trying to evacuate coastal residents and put them into shelters due to the fragile coast line.
"we know these places are going to be wiped out," said Lozama.
The local Haitian community is sending prayers and messages of relief to loved ones back home.