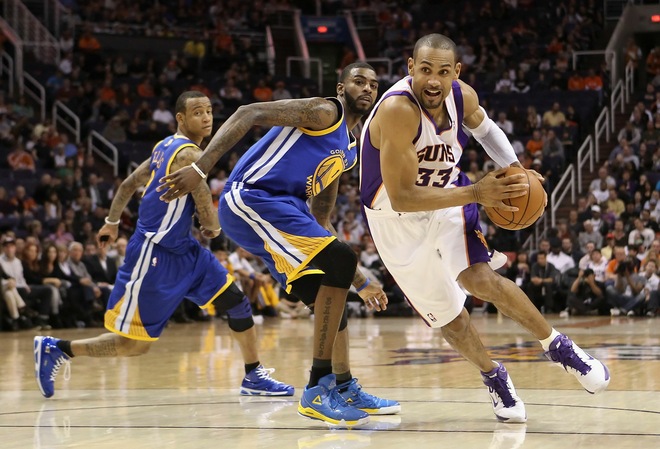 The NBA is in the middle of a lockout, but that has not stopped the Miami Heat from considering their free agent options in preparation for the start of the 2011-2012 season.

The Miami Herald reported this weekend veteran forwards Grant Hill, Shane Battier, and Tayshaun Prince are the Heat's "preferred choices" among the pool of free agents.

Tracy McGrady and Michael Redd are also on the Heat's radar, according to the Herald.

Hill and Battier, both of whom played college ball at Duke, would fill different roles coming off the bench. Hill shot 39.5% from three-point range for Phoenix last season, and could usurp Juwan Howard's role as the "ancient guy who can run the floor for five minutes or so while LeBron James and Chris Bosh rest during the second quarter."

Battier, meanwhile, is not quite the offensive force that Hill is (though he did shoot 38% from beyond the arc last season, a shade above league average). He is prized for his unique defensive skills, which are not immediately quantifiable in stats. He's like the Joel Anthony of reserve forwards.

Prince has spent his entire career with the Detroit Pistons but is battle-tested, having won a title with the Pistons in 2004. He is the weakest three-point shooter of the three, which would put him at a disadvantage since the Heat need strong outside shooters to complement Dwyane Wade, James and Bosh.

But with the lockout preventing players and teams from speaking with each other, it could be awhile before we find out if the Heat even have a shot at landing any of these free agents.