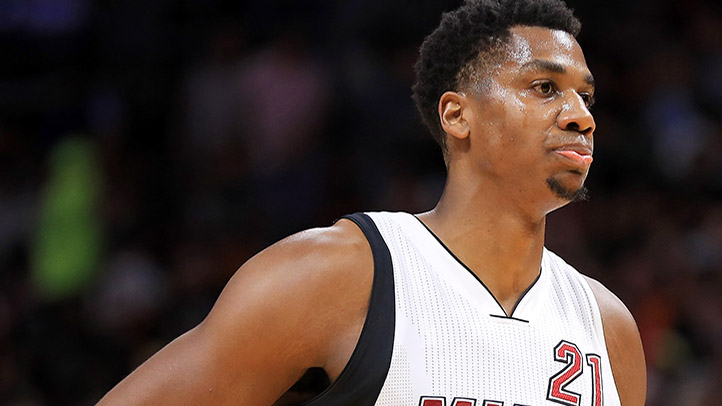 The Miami Heat took a step back in the playoff standings with their 96-94 loss to the Toronto Raptors on Friday.
Miami entered as the ninth seed and remains in that position after the loss. The Heat lost a half-game to the idle teams ahead of them though and now are a full game out of the playoffs. The Chicago Bulls and Indiana Pacers currently are tied for the seventh and eighth seeds.
The Heat have three games left after this one and they may need to win all of them. Miami is in a precarious position in the standings, but will play the final two games of the season at home. The Heat would need to win all three games to reach the .500 mark and can no longer have a winning season.
Toronto led by 18 at one point in the first half, but Miami cut the deficit to ten before the teams headed to the locker rooms. The Heat would continue to rally in the third quarter and only trailed by five when the final quarter began. The Heat tied the game during the fourth quarter, but ultimately fell short of completing the comeback.
Part of the problem for Miami's early large deficit, was the play of Hassan Whiteside. The center found himself in some foul trouble and did not score in the entire first half. Whiteside finished up with 12 points, ten rebounds and two assists.
After sinking 21 three-pointers in their last game, the Heat went only 8-23 on their trey attempts in the loss.
Miami's last road game of the season will come on Saturday, when it travels to Washington to take on the Wizards at 7:00 p.m.